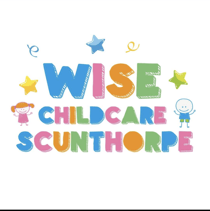 Our aim is to deliver high quality childcare by providing happy, safe, inspiring, structured environment for all children.
Children needs are permamount and are the heart of what we do, we aim to create family ethos and proud ourselves on excellent relationships with families.
We provide professional and carring environment, in which children can learn, explore and grow. We have CCTV on site to ensure children safety and and secure garden fotr children to traverse.
Through fallowing children needs and individual preferences, we developed our own curriculum which supports Early Years Foundation Stage and Characteristics of effective learning. We see children as capable individuals who can achieve high. Our curriculum supports ' in the moment teaching' which is based on children's interests to suport their development and learning through play and exploration in the setting.
We also plan activities and learning experiences based on different festivals, which support children's life skills.
We enlighten and designed our own assessment system, based on EYFS 2021, toensure that all gaps in development and learning are quickly identified to make sure, that children are progressing well adequatly to their age and abilities.
We ensure all children are school ready and well equipped for all 4+ entry assessments at school and for future learning in the reception year.
In December 2022, Wise Childcare Scunthorpe have been rated 'Outstanding' in all areas by Ofsted. This shows, that our provision is safe and well adapted for children to learn. Children in our care make tromendous developmental progress and are ready for their next chapter in life.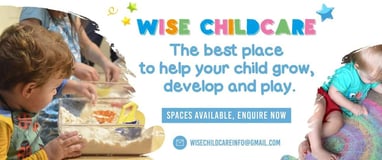 About Wise Childcare Scunthorpe
What families say about us...
'' Wow what an amazing lady so attentive affectionate carrying snd just simply lovely, emaculate environment clean and safe homely feeling. My daughter loves coming to Wise Childcare, she totaly feels at home with Diana...''- Melissa H.
''Lovely place, so frendly, my boy love it!'' - Andrea A.
'' This is the best childminding setting in Scunthorpe, that I came across. Lots of activities, great communication and always available when needed. Diana is very creative and do lots of fun, engaging activities with the children.'' - Iwona.K
''My daughter can't wait to see Diana, absolutely perfect find. Amazing with the kids, would be lost without them.'' - Misty G.
''My daughter started in 2020 September so when she was 2,5 years old and she's been loving it since! Lots of fun, artistic and educational activities. Children are being look after in a very possitive manner. I always get very informative description of how the day went. Me and my daughter could't recomend it enought.'' - Justina G.
''Diana and her dedicated team are simple outstanding in every way.From tailoring activities and oportunities to deliver balanced curriculum, Wise Childcare ensure every unique child is celebrated...'' - Danni B.
Breakfast and Holiday Clubs
Our Clubs provide amazing and convinient childcare outside of school hours. We offer a range of thame- based, sports, arts and crafts activities. Your child will build frendship with the other children, resilance and self - esteem.
Our Breakfast Club actually runs only for St. Peter St.Paul Primary School and it's avaialble 7 am - 9 am each day of the week.
Holiday Club runs in holidays, and it's available 9 am- 4.30 pm each day of the week. This is only for children up to year 6.